Call for Paper Submissions for PBE 2023
From PBE 2023 this year, there will be three types of outputs:
1. Traditional 8-10 page contributions to the conference proceedings with aspirations for indexing in CPCI WoS.
Please send contributions in the PBE template to pbe@pedf.cuni.cz.
The deadline for submitting papers to the conference proceedings is November 30, 2023.
2. The second option is publication in a special issue of the journal Education Sciences Challenges and Experiences in Science Teacher Training.
Those interested in this option should discuss it in advance with the editor. The deadline is in late February 2024.
3. Collection of practical ideas for teaching
Please send contributions to pbe@pedf.cuni.cz. The deadline for submitting is November 30, 2023.
PBE 2023 Programme
The updated PBE 2023 programe is available here.
The book of abstracts

The book of abstracts from PBE 2023 has been published. It is available under this link.
Meet our plenarists

Keynote speach 1:
Supporting STEAM-Based Teacher Education with Project-Based Learning and the Integration of Augmented/Virtual Reality and 3D Printing
Univ-Prof. Dr. Zsolt Lavicza
Linz School of Education, Johannes Kepler University, Austria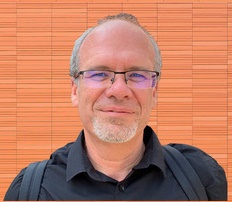 Keynote speach 2: Physics curriculum in upper secondary schools: What do leading physicists and other stakeholders want?
doc. RNDr. Mgr. Vojtěch Žák, Ph.D.
Department of Physics Education, Faculty of Mathematics and Physics, Charles University, Czechia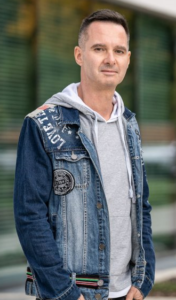 PBE 2023
The new year of PBE 2023 will take place on 2nd-3rd November 2023.
Active participants are asked to prepare a 15minutes long presentaion, 5 minute discussion will follow.
Presenters will be available, recommended presentation formates are pptx, pdf or prezi.
The proceedings from PBE 2022 has been published.