THE NEW WEBSITE CAN BE FOUND

HERE
___________________________________
Welcome to the web pages of the newly established journal of the Faculty of Education of Charles University.
The Literacy, Preliteracy and Education Journal is a peer-reviewed journal which specializes in the field of literacy and education in their broadest terms. Its goal is to mediate new knowledge in the field and thus to provide impulses that will stimulate further development in the field, and to strengthen the link between research and praxis. The Journal deals with reading, mathematical, informational and science literacy and pre-literacy and with related topics. It also serves as a basis for the development of educational psychology, primary pedagogy and departmental didactics, and special and social pedagogy as research subjects.
The Journal is published three times a year (in April, August and December); the two main languages of the journal are Czech and Slovak. One English issue of the Journal is published each year.
For further info about the Journal click here
The third issue 2022/3 THE LITERACY, PRELITERACY AND EDUCATION: University Counseling –⁠ Current Challenges and Trends –⁠ PDF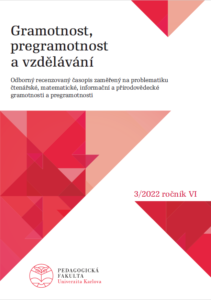 The second issue 2/2022 THE LITERACY, PRELITERACY AND EDUCATION –⁠ PDF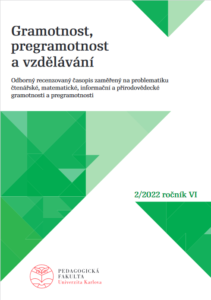 The first issue 1/2022 THE LITERACY, PRELITERACY AND EDUCATION –⁠ PDF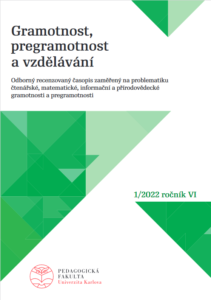 The third issue 3/2021 THE LITERACY, PRELITERACY AND EDUCATION: Physical literacy and education –⁠ PDF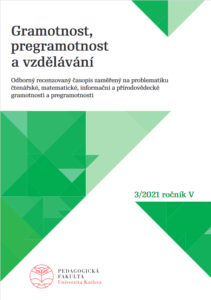 The second issue 2/2021 THE LITERACY, PRELITERACY AND EDUCATION: Physical literacy and education –⁠ PDF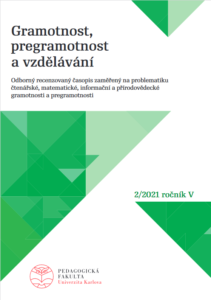 The first issue 1/2021 THE LITERACY, PRELITERACY AND EDUCATION –⁠ PDF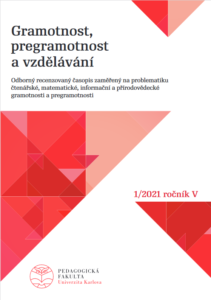 The third issue 3/2020 THE LITERACY, PRELITERACY AND EDUCATION: development of literacy in music education and visual culture across all levels of education –⁠ PDF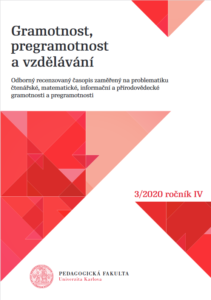 The second issue 2/2020 THE LITERACY, PRELITERACY AND EDUCATION –⁠ PDF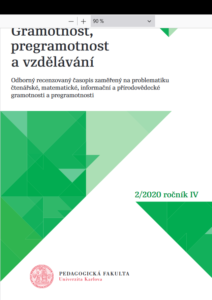 The first issue 1/2020 THE LITERACY, PRELITERACY AND EDUCATION –⁠ PDF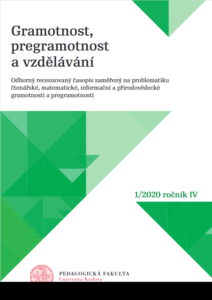 The third issue 3/2019 THE LITERACY, PRELITERACY AND EDUCATION –⁠ PDF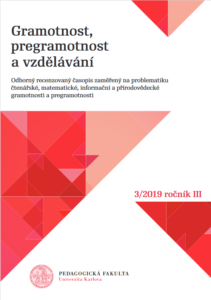 The second issue 2/2019 THE LITERACY, PRELITERACY AND EDUCATION: Reading, Mathematical and Natural Literacy in Preschool –⁠ PDF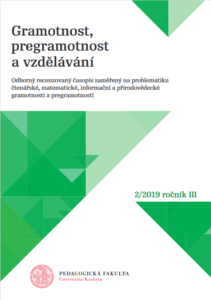 The first issue 1/2019 THE LITERACY, PRELITERACY AND EDUCATION: School Education, Family Environment and Their Impact on Literacy – PDF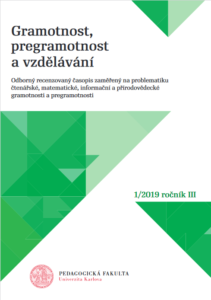 The third issue 3/2018 THE LITERACY, PRELITERACY AND EDUCATION –⁠ PDF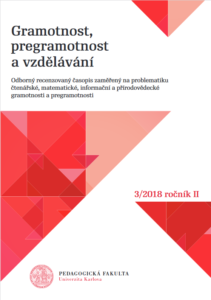 The second issue 2/2018 THE LITERACY, PRELITERACY AND EDUCATION –⁠ PDF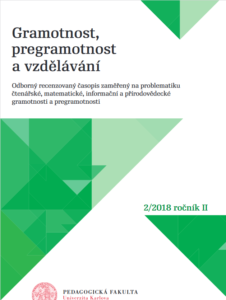 The first issue 1/2018 THE LITERACY, PRELITERACY AND EDUCATION –⁠ PDF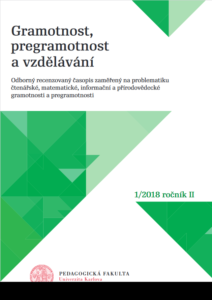 The third issue 3/2017  THE LITERACY, PRELITERACY AND EDUCATION: Relationship of Language Skills and  Literacy –⁠ PDF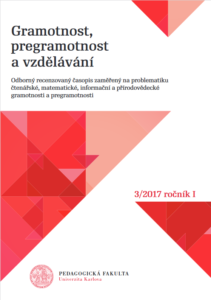 The second issue 2/2017 THE LITERACY, PRELITERACY AND EDUCATION –⁠ PDF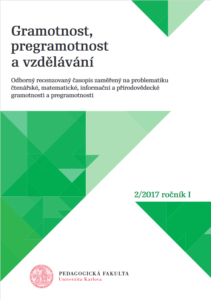 The first issue is 1/2017 THE LITERACY, PRELITERACY AND EDUCATION: Initial Reading: Becoming a Reader Through Reading (Connecting Research and Praxis) –⁠ PDF